On Saturday, November 20, 2021, the Decatur Middle School Scholars' Bowl Team hosted its open invitational. The invitational, traditionally held annually on the 3rd Saturday in November, has been on hiatus for the last couple of seasons due to team transitions and, more recently, the pandemic. Hosting a tournament is the team's only fundraiser for the season. Due to the program's growth and with many requests from various schools and coaches across Alabama, the team, along with their coaches, began making preparations last year. In August, students on Decatur Middle School's team were thrilled to publicly announce the tournament's return.
Over 150 Alabama students representing thirteen schools across Alabama participated in the thirty-team tournament held on the Decatur Middle campus. Participating schools were Arab Jr. High, Austin Middle, Austin Jr. High, Decatur Middle, Discovery Middle, Haleyville, East Lawrence, Hartselle, Moulton Middle, Highlands School, Russellville, Sacred Heart, & Thompson.
---
Tournament results
Middle division (6th-8th grade)
1st place: Discovery A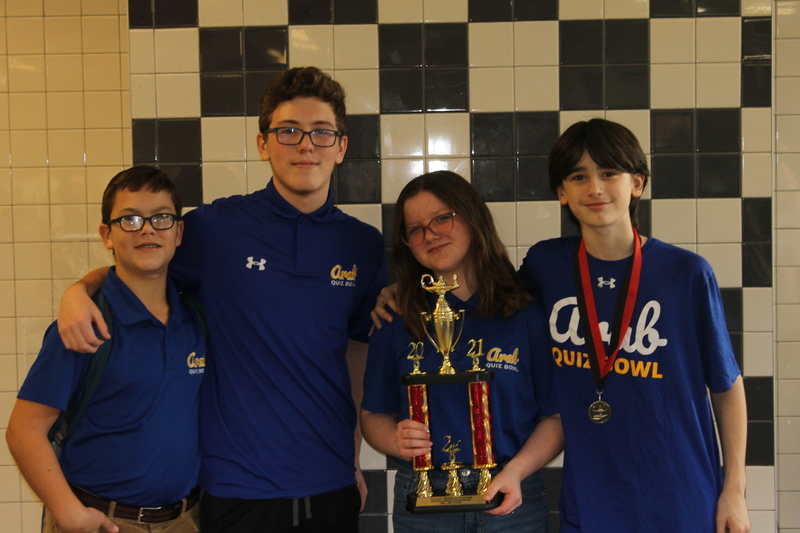 2nd place: Arab A
3rd place: Discovery B
---
Elementary division (5th-6th grade)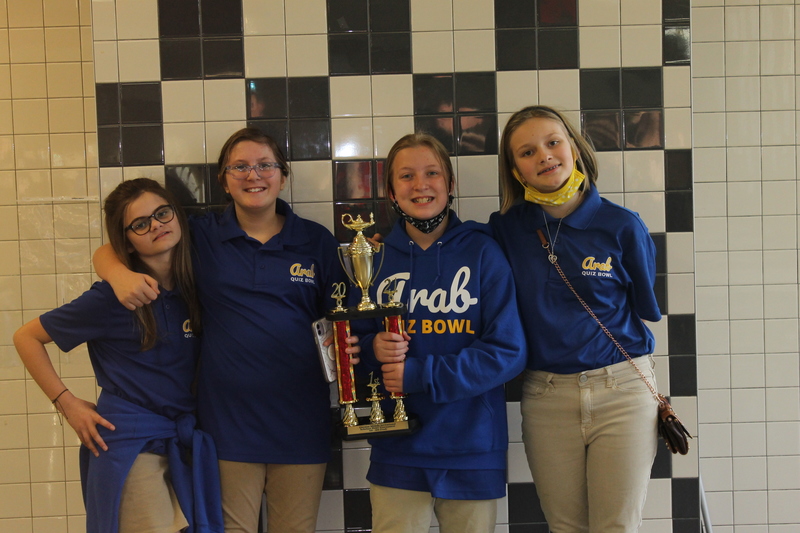 1st place: Arab C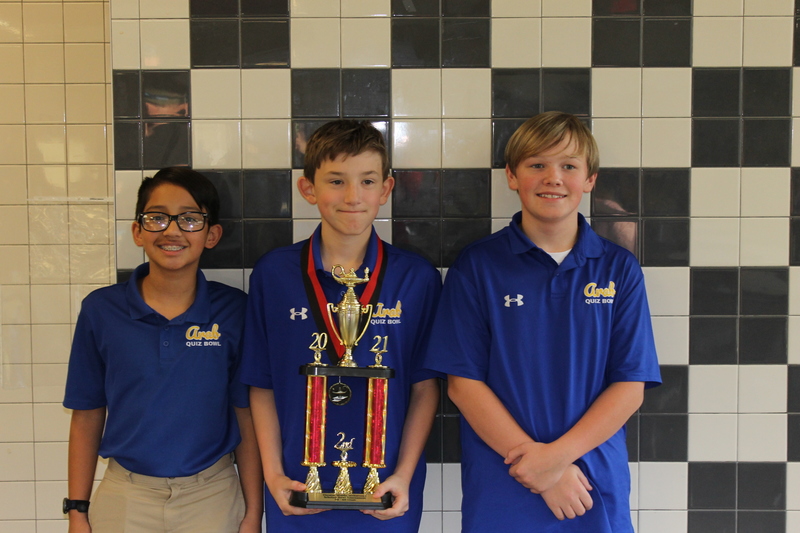 2nd place: Arab D
---
Decatur Middle School's Scholars' Bowl team kicked off its season on November 5th with the West Point Invitational held at Wallace State Community College.
The Decatur Middle School Scholars' Bowl team will play their next tournament at East Lawrence on December 4th.
Team Roster 2021-2022:
8th grade: Joshua B., Solomon D., Matthew K., Mallary Mc., Nathan Mo., Amelia P., Harris P., Temperance R., Danica S., Gavin W., George Y., Vega Z.

7th grade: Chris C., Kathia H., Donovan J., Jack L., Max Mc., Nathan Ma., Christopher Ma., Mollie M., Ian N., Eli P.

6th grade: Joseph B., Lou Lou G., Jordan H., Josie K., Mary-Reed Mc., Christopher Me., Garrett P., Izzy W., Lane W., Leo W.

Coaches: Beth Hellebrand & Lindsay Sims